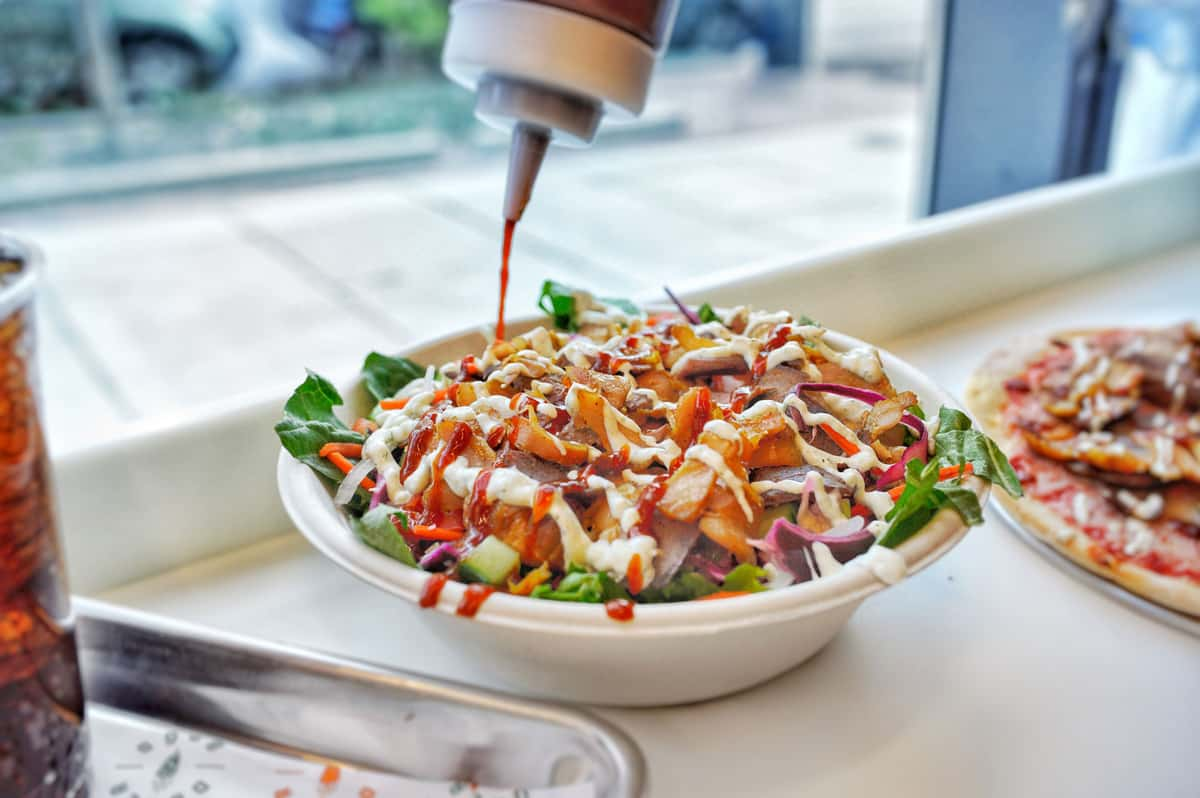 Frequently Asked Questions
Seasoned meat stacked in the shape of an inverted cone is turned slowly on a vertical rotisserie. The outer layer is sliced thin as it cooks.
Where did döner kebab originate?
Döner Kebab was invented in the 17th-century Ottoman Empire. The earliest records of döner dates back to the mid 1600's when travelers wrote about the delicious delicacy they share with locals in what is now modern day Turkey. Döner went onto inspire world renowned dishes such as the Arab shawarma, Greek gyro, and Mexican al pastor.
I'm a vegetarian, any options for me?
We've got you covered! You should try our falafel. We also do salad pretty dang good salad =)
Your sauces are amazing! Are they available for sale?
They are bomb! Unfortunately, they aren't available for sale outside the store but stay tuned
Does Döner Brös have online delivery?
Yes. You can order directly through our website or through the DoorDash app.
Where can I find coupons?
We try to limit our freebies to events and promotions. If you signup for our newsletter and follow us on social media you may get lucky!
Are you guys a franchise? How can I become part of your story?
We are not a franchise but we're always interested in business inquiries. Feel free to email us are info@donerbros.com.
What are the ingredients in your döner?
C'mon if we told you that we'd have to…you know the joke! Although, we can let you in on our main ingredient which is love! We've dedicated hundreds of hours into getting our spice blends just right and we hope you enjoy it a much as we did coming up with it =)